TITA
(
Tickets at Table
Games)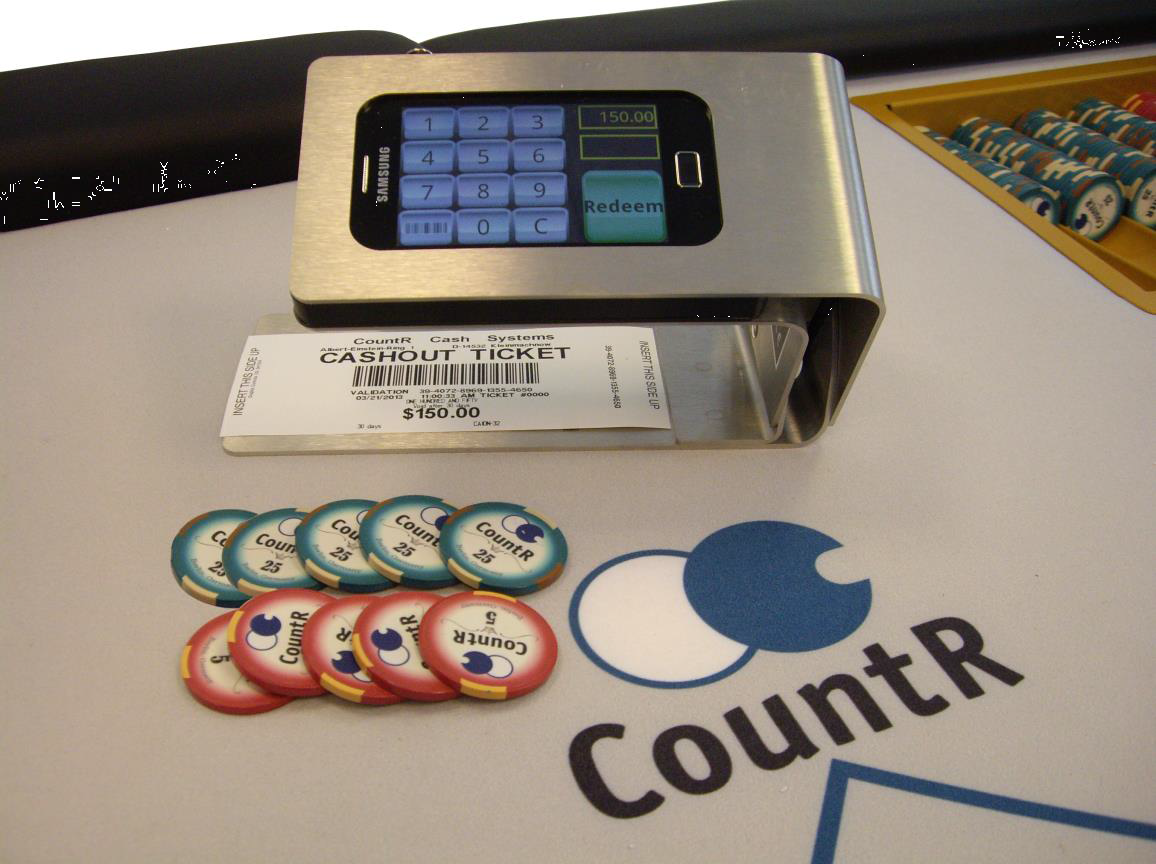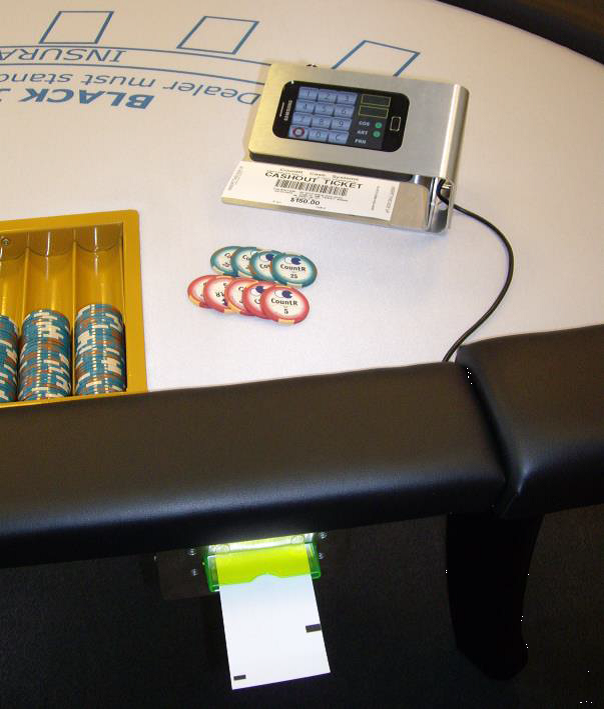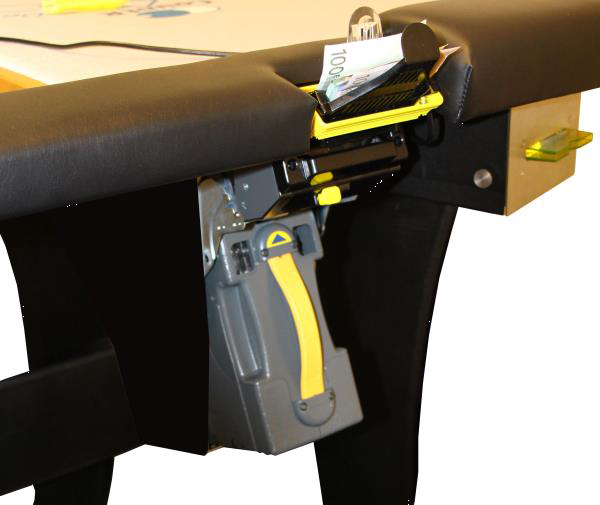 TITA® is a micro ticket redemption machine for ticket redemption and issuing at table games.

TITO based techniques are dominating slot machine gaming today. The next step of optimization is made by reducing action steps for players on table games.
With the TITA® device installed at a table game, casinos can:
Validate tickets and display their amount

Accept and exchange tickets at table games for chips

Check whether tickets are valid

Issue and print tickets in exchange for chips

Print ticket through table option available

Accept cash at a table game to be exchanged for chips

Accept vouchers at a table game to be exchanged for chips

A note acceptor with bundle option can be attached for improved cash acceptance at the table game

Players can optionally use promotional vouchers at the table game

Players no longer have to redeem their chips at the Cashier's Cage

TITA accounts for tickets, cash and vouchers
With the help of TITA you can eliminate:
Chip handling at the cage

Players carrying chips to the cashier's cage

Waiting queues in front of the cage in peak times

Taking chips from the cage back to the tables
Optimize the procedure for the players:
Players can move from table games to slots and vice versa without cashing tickets or chips

Players can easily cash their table game winnings at the nearest ticket redemption terminal

Players can change cash to chips directy at the table game.
On The Go – Put TITA in your pocket:
Take the TITA core with you on the floor

Check ticket status without the need to go back to a terminal or the cage

Redeem tickets on the go the tables
TITA® is fully integrated into the casino IT infrastructure and can be operated by the dealer immediately after installation thanks to its self explaining MMI.
For more information on products and services offered; contact us or email us at
sales@apogee-electronics.com.