CATA

(Cards

at Table

Games)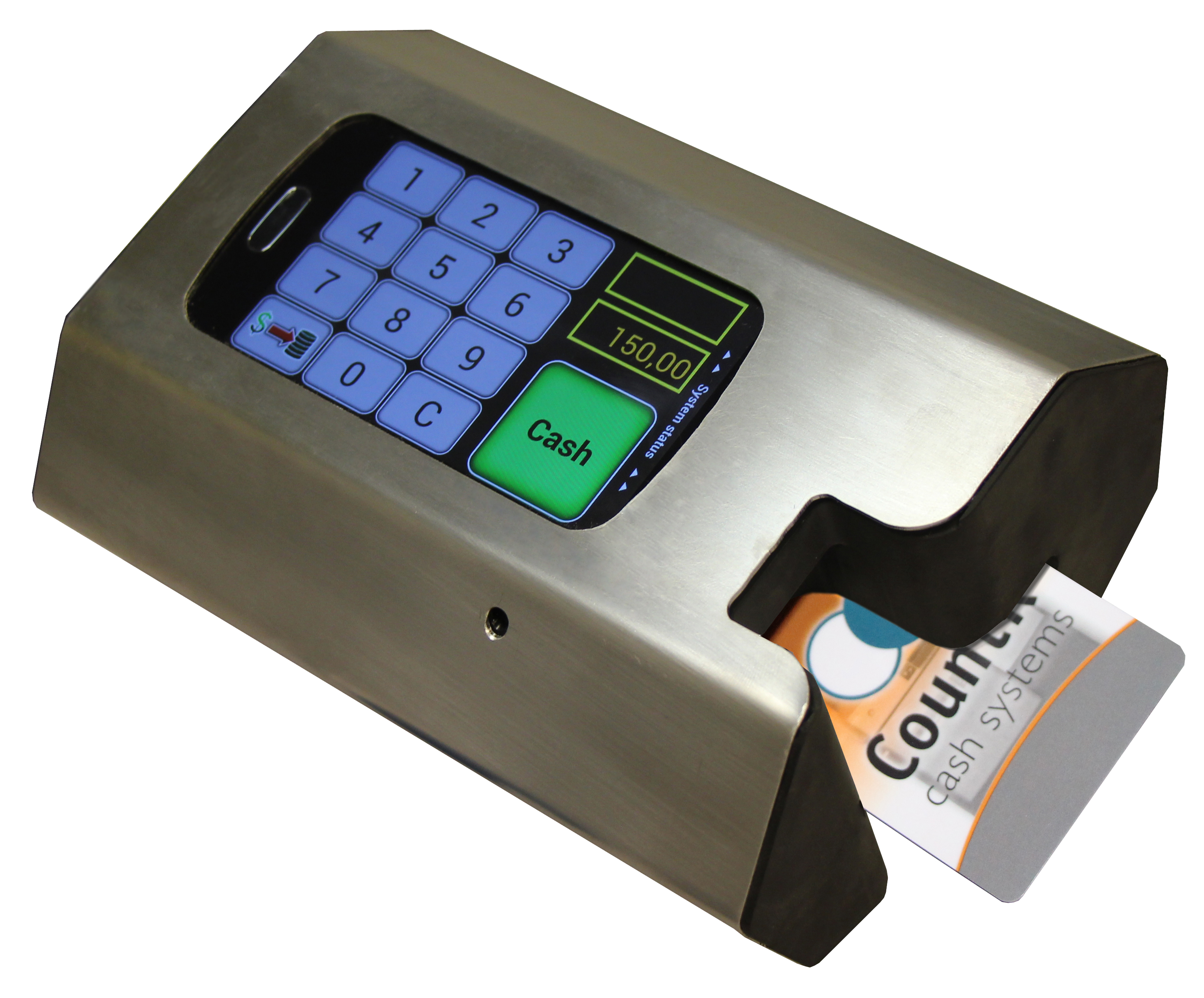 The micro card redemption and charging device for table games
Boosting revenues while cutting costs – it can be done!
Coinless and cashless gaming is gaining ground against the traditional coin-based sys-tems. Player card techniques are especially dominating slot machine gaming today. The next step of optimization is made by reducing action steps for players on table games. With the help of CATA, traffic between slot and table gaming will increase, thereby growing revenue while reducing cost.
Benefits:
Automated redemption kiosk to make it fit to the limited space on your table games.

Improves your operation significantly.

Players are no longer carrying the chips to your cashiers.

And you don't have to refill the tray of your table games with chips.

Players can easily move between table games and slot machines and vice versa.

There is no longer a need to visit a cashier or redemption kiosk with the risk of the customer leaving the casino.
CATA: Enable card handling at your table games
Optimize the procedure for the players
Players can move from table games to slots and vice versa without cashing cards or chips

Players can easily cash their table game winnings at the nearest card redemption machine

Players can change cash to chips directly at the table game

Players can optionally use promotional vouchers at the table game

Players no longer have to redeem their chips at the Cashier's Cage

CATA accounts for cards, cash and vouchers
With the help of CATA you can eliminate
Chip handling at the cage

Players carrying chips to the cashier´s cage

Long lines in front of the cage at peak times

Taking chips from the cage back to the tables
Fully integrated into existing casino IT infrastructure
Simple LAN connection to the casino online system and the ART monitoring software.

Optional wireless connection
For more information on products and services offered; contact us or email us at sales@apogee-electronics.com.