Management
ART is an easy, convenient support tool. You can set up user accounts, configure inventories, and update jackpot payout rules – from your desk with only a few mouse clicks!
Billing and reporting
ART also enables efficient billing and archiving. The software automatically creates log files of customer transactions and inventory data. ART then leverages this data to produce all the reports you need. Reporting is fully customizable to meet your casino's unique requirements.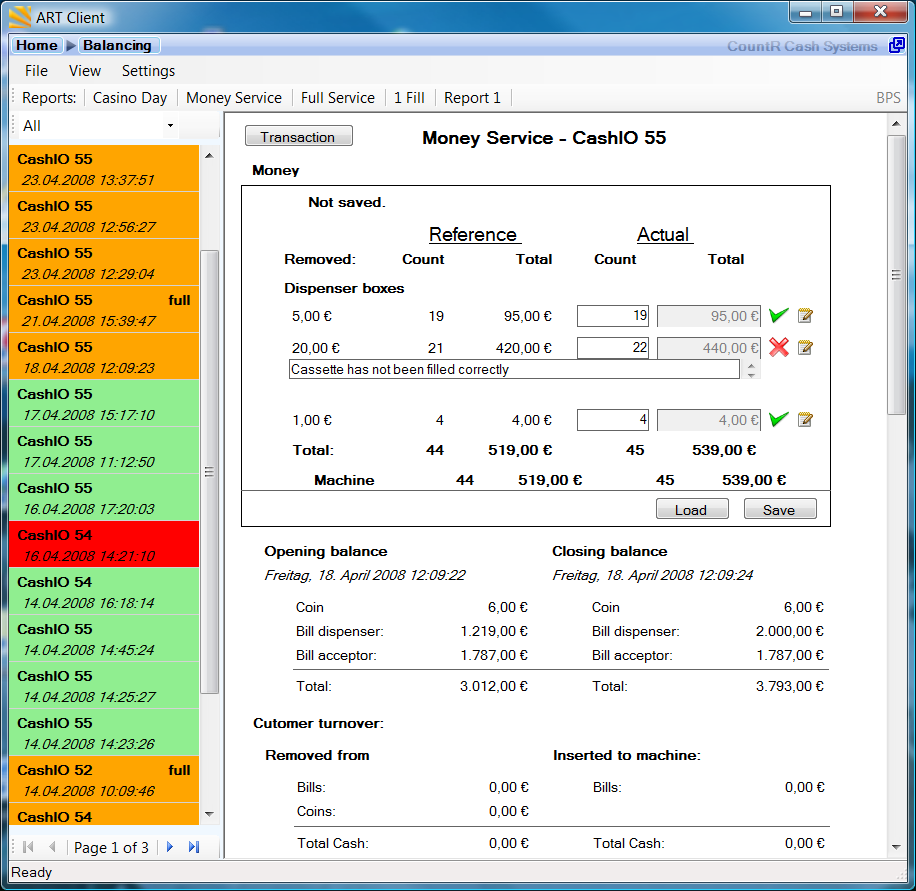 Security
ART's camera function enables you to take pictures during a transaction and store them alongside the data. This provides invaluable support in discussions with players or investigations of cheating. ART accelerates processes, optimizes reporting, and cuts your costs.
Main features at a glance
Central software solution for quick, easy accounting

Central monitoring and management tool for Caion, CashIO, TITA and Rodi

Mobile client for tablets and smartphones available

Real-time transaction and fill level status indicator

Central management tool for terminal ad placement

Central database for archiving all transactions and events

Automatic status and error notifications by e-mail

ATM management

Central service tool for backing up terminals, downloading log files, and installing updates
For more information on products and services offered; contact us or email us at
sales@apogee-electronics.com.